A Guide on How to Match Your Colored Contact Lenses to Your Eye Makeup
Jul 15,2022 | Unicoeye® | Colored Contact Lenses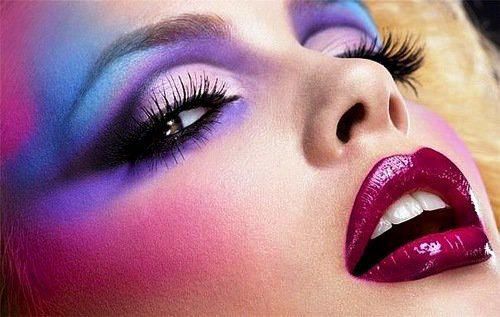 The eyes are one feature that can be highly attractive to people's attention, so many beauty lovers use different colored contact lenses and eye makeup to enhance and highlight their eyes. Colored contact lenses are designed to enhance subtly or entirely transform the natural eye color, which allows wearers to upgrade their daily look or try a head-turning new look. The primary role of eye makeup is to impart a third dimension to the eyes and make the cheeks bright and beautiful through the tension of colors. Therefore, the right eye makeup and matched colored contact lenses not only take your makeup to another level but also help you easily express your personality and show your charm. But how to match the right eye makeup to different colored contact lenses? Here is a guide to help you out.
This is the most popular natural collection of colored contact lenses, and they can blend well with natural eye color. Blue is like the elves in the night, the blue sky, and the sparkling sunlight on the ocean. When you are wearing blue contact lenses, smokey eyes can be the best makeup option. The dark shade of smokey eyes will bring out the blue in your eyes and make them seem even brighter without dulling them out. Besides, the blue in your eyes is calm, so to maintain the calm, you can choose neutral makeup around it, such as anything from shades of pink, dark blue, or evergreen-green.
Do you know that only 2% of the world has green eyes? Our green contact lenses could help you become one of the 2%. Green contact lenses are also your best choice if you want a refreshing and lively look. When you are planning on wearing green contact lenses, an excellent option is to use warmer-toned eye makeup to accentuate your green lenses, which means using makeup with shades of bronze (matte bronzer), gold, and brown. In addition, purple eye makeup is the most complementary to green eyes because they appear brown from afar but are purple upon closer inspection. The deeper the purple is, the more intense your eyes will look. At the same time, you are recommended to avoid silver, blue, or green eye shadows as the pigments are too intense and could have an undesirable and unnatural effect.
Let your eyes shine like jewels. The brown contact lenses not only have the effect of enlarging the eyes but also make your eyes filled with tenderness. With fabulous pigmentation and enhanced tone, our brown contacts are perfect for various makeup looks. Brown eyes can work with virtually any color, making dark eyes stand out. For a toned-down look, warm bronze and peach are preferred pigments. If you want to express your personality more, a purple or teal shadow could be a good choice. Moreover, any warm shadow in the red-brown or gold color series will instantly add depth to your eyes, while colors with metallic flecks or shimmer will bring out the gold in your eyes.
Beautiful hazel eyes are a mix between brown and green. This color is really enticing and is a stand-alone show-stealer. Due to the wide spectrum of colors in hazel eyes, it's easy to use eye shadow to transform their hue completely. Lavender and orange eye shadow will bring out the green already present in hazel eyes, or you can use light brown and grey to make hazel eyes appear browner. For a daily look, you can use brown eye shadow as your base shadow. Then, pat a bit of gold shadow on the center of your upper lid and line your lower lash line with gold. Finally, you'll have an amazing eye makeup look that's perfect for hazel eyes.
Do you dream of unique gray eyes? Natural grey eyes are scarce. This is why many people seek to get contact lenses in grey. When wearing grey contact lenses, remember that they match perfectly with the orange tones of eye makeup, which include soft brown, salmon, copper, peach, bright orange, and melon. These colors will make the blue undertone of your grey eyes pop out. If you want a more natural or softer look, choose coral shimmer instead of pale blue. In addition, black smokey eye makeup can also be a great choice for grey contact lenses, especially if you have light grey eyes.
Although colored contacts and eye makeup are only a tiny part of your overall makeup, they can always have surprising effects on you. We at Unicoeye invite you to follow these guidelines to get a fantastic look and easily enjoy the joy of wearing different colored contact lenses. Last, remember that not all makeup styles may work for you, so try out the colored contact lenses that accentuate your look and complement them with the right makeup.



About Unicoeye
Unicoeye is a professional colored contact lenses brand with a keen sense of fashion. Unicoeye constantly updated its products in recent years and strived to provide customers with safe and comfortable colored contact lenses. Unicoeye insists on using "Sandwich Printing" technology, strictly controls product quality, and protects customers' vision health. At the same time, Unicoeye products have FDA Registration Information to provide consumers with a reassuring purchasing experience.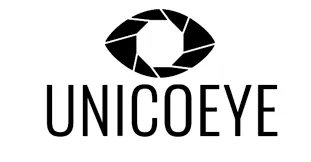 Official Website: https://unicoeye.com/
Comment