Get the Same Eye Color as Your Pet
Feb 24,2023 | Unicoeye® | Colored Contact Lenses
Pet lovers, did you give your furry friends some extra love and attention on "Love Your Pet Day" this year? If you missed it because you were busy, don't worry—how about spending some quality time with your pet by taking them out for a nice long walk this weekend?
To make your day extra special, why not dress up for the occasion by sporting colored contact lenses that are the same color as your pet's eyes? Matching your pet's beautiful eye color is a fun way to show everyone how much you love them. With colored contact lenses, it's easy to pay tribute to the eyes that always look at you with so much love, making it plain for everybody to see that you and your pet are best friends forever. Check out our recommendations for lenses that will match your pet's eye color below.
Cherry Nattier Blue Prescription Monthly Contact Lenses
You don't have to envy your dog's pretty blue eyes anymore. With the Cherry Nattier Blue lenses, you can also become a blue-eyed beauty anytime. Their bright aqua-blue color fades into a subtle hint of yellow at the center for a dazzling effect. The 14.3 mm lenses make your eyes seem larger without looking artificial. Moreover, the lenses' fresh, vibrant crystal blue hue will make you the center of attention on walks with your dog.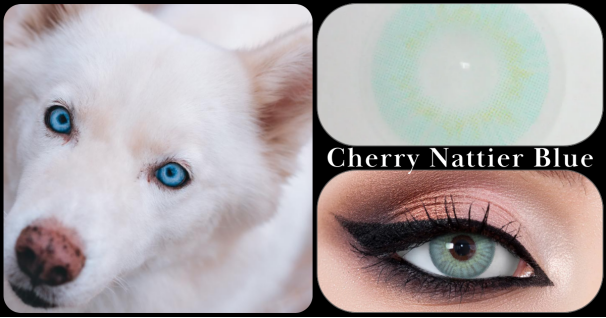 Himalayan Green Prescription Monthly Contact Lenses
Wear Himalayan green lenses to show off your noble personality alongside your green-eyed cat. These green lenses from the Himalayan collection are a gorgeous choice due to their stunning emerald-green base tone. The pattern on the lenses is designed to look like a deep, clear lake in the Himalayas. With a slight fade from dark green to light green around the pupil, these lenses are both eye-catchingly vibrant and surprisingly natural-looking. No one will doubt that you and your cat are best friends.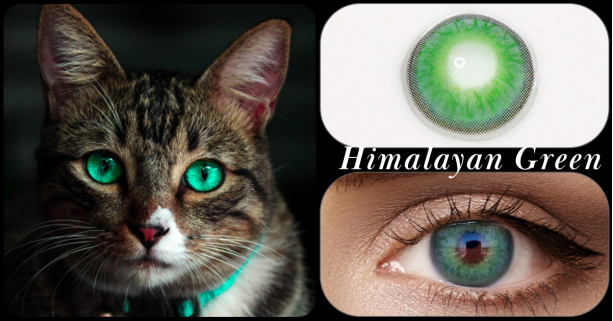 3-Tone Honey Prescription Monthly Contact Lenses
If you have a pet with brown eyes, try our 3-Tone Honey lenses to show your love. These lenses feature a brown inner ring, a honey-gold middle ring, and an irregular black outer ring, all of which combine to instantly enlarge your eyes and give them a striking hazel color. With such fabulous pigmentation, these lenses are perfect for lifting and intensifying naturally dark eyes.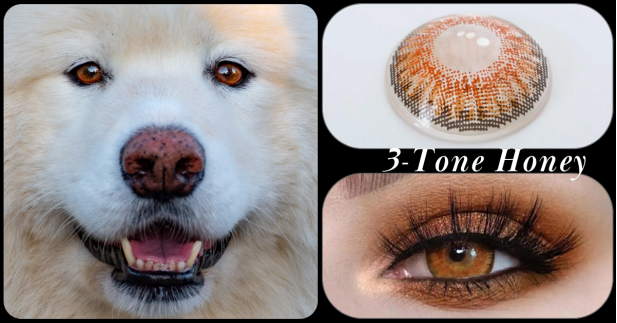 Magic Gray Prescription Contact Lenses
Stand out from the crowd with your gray-eyed pet! Combining soft yellows with deep gray tones, Magic Gray is a one-of-a-kind set. These lenses feature a pale daffodil-colored center contrasted by a dark limbal ring, drawing in everybody around you like a storm at sea. The speckled inner ring will camouflage your original eye color, while the dark outer rim will enlarge and brighten your eyes without looking too dramatic. For an unusual yet alluring look, Magic Gray ticks all the boxes.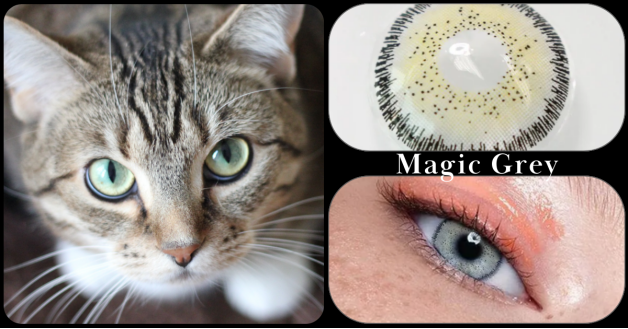 Color Combination
If you are lucky enough to have a little angel with different eye colors, you can also wear colored contacts in different colors to join their team. In general, the combination of blue and yellow-brown is more common on pets. For such a combination, you can try our New York Blue lenses and New York Brown lenses. Their light to translucent streaks allows your natural eye color to peak for an elevated vivid look. If you seek more distinctive combinations, Ocean Green and Ocean Blue will be excellent choices, helping you find mature, sexy, exotic, and more styles.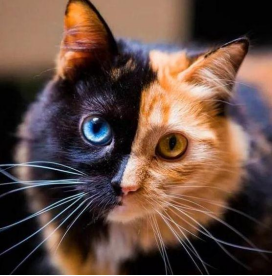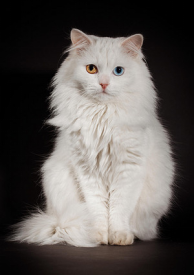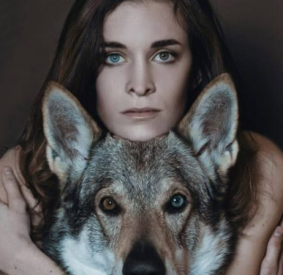 Matching your pet's eye color is a great way to add some fun and excitement to your walk together.

We at Unicoeye offer colored contact lenses in a variety of colors and styles, so you can find the perfect pair to match your pet's eye color and personality or even pick a color that represents their breed.

And the best part is that our colored contact lenses are now more affordable than ever, ranging from $10.99 to $16.99. See more details at https://unicoeye.com/pages/love-your-pet-day.
Comment