Tips for Wearing Makeup with Your Colored Contact Lenses
Sep 05,2022 | Unicoeye® | Colored Contact Lenses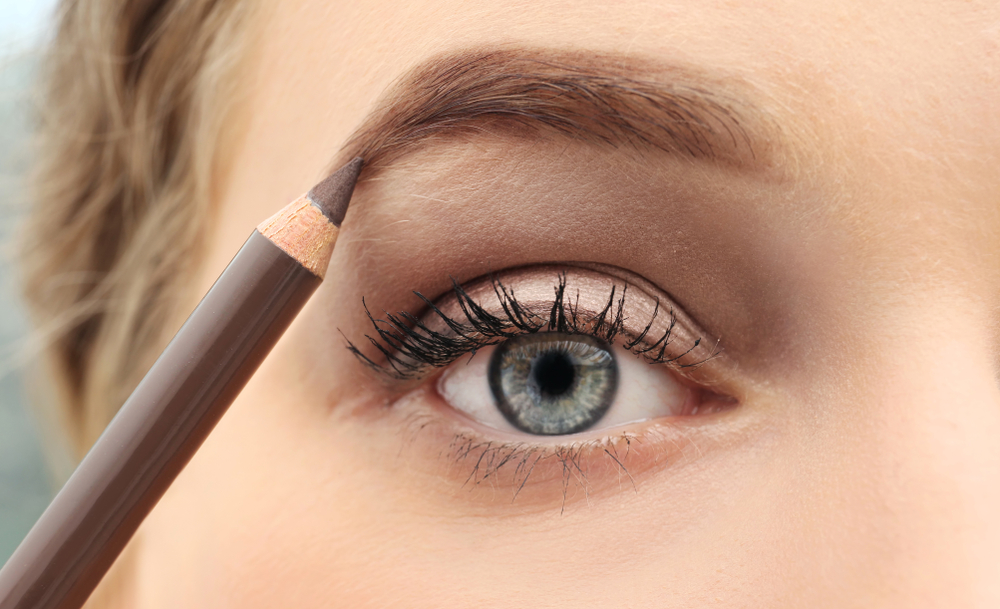 Can I wear colored contact lenses if I wear makeup? The answer is yes. No matter what kind of makeup you're sporting on a certain day, wearing colored contact lenses can further magnify your beauty and make your eyes really pop. Whether you are a makeup lover who likes to experiment with different color palettes or use makeup to step into the shoes of a fantastical character, it's easy to find a pair of colored contact lenses available to match your makeup and take your makeup to another level.
However, in the process of wearing makeup with colored contact lenses, it's always important to be aware of potential threats to your eye health. Makeup comes in all different kinds of materials, and not all of them are contact-friendly. When you wear makeup, products containing oils, fragrances, powders, and other residues may easily transfer from your hands into your eyes, which will adhere to your colored contacts and cause irritation and possible infection. Even if your hands are clean, these products may still seep into your eyes while you're wearing them and interfere with your vision quality. We want to address some of the potential problems that can come from wearing makeup with your colored contacts and give you some pointers to help you prevent them. By following our tips below, you can minimize the chances of things like that interfering with your vision and, by extension, your day.
It's the cardinal rule of eye care, and it's not optional when applying makeup, either. The only way to ensure that you aren't transferring makeup from your hands to your colored contact lenses is to wash them thoroughly before touching your eyes.
Put your contacts in before applying makeup.
Not only will you be able to see better when wearing makeup, but you'll also avoid the tiny particles of makeup transferring to your fingers so that they contaminate your colored contact lenses. And also, remember to take colored contacts out before removing your makeup to avoid lens damage and eye irritation with some makeup products, especially makeup remover.
Use cream-based, oil-free, and hypoallergenic products wherever possible.
These products will be much safer to apply while wearing contacts, as they won't contain messy powders, weepy oils, or any other commonly irritating ingredients. Cream-based eye makeup is highly advised, and better yet, you can apply primer beforehand to guarantee better rendering of eye makeup and colored contacts effect.
Don't apply makeup to your waterline.
"Waterline" means the line of skin between your eyelashes and eye. This part is particularly popular for fans of sleek, sharp eyeliner looks. However, as the waterline comes directly into contact with your eyes, if you wear colored contact lenses, please avoid applying eyeliner to the waterline because the eyeliner can easily get on your colored contact lenses and may cause eye irritation and redness.
Take care of your makeup, brushes, sponges, and other applicators.
It's inevitable that your makeup is going to build up bacteria over time, and that's why it's advisable to follow replacement schedules for all your products. To minimize risk before it's time to replace them, though, it's best to keep everything well-sealed when not in use. Additionally, any brushes or sponges need to be cleaned thoroughly since they come into contact with your skin.
While keeping these helpful guidelines in mind is important for your eye safety, you shouldn't be afraid to play around with Unicoeye lenses while wearing makeup. Explore collections such as our Ocean and Premium series to browse a variety of shades from subtle to vibrant that will give you the chance to try something different and imagine up new makeup looks to match. For intense, otherworldly colors that would perfectly complete a cosplay when paired with extravagant makeup, check out our Nonno series. Feel free to also scroll through some of our other blog posts where we touch on other advice you might find helpful, such as how to keep your eyes healthy as a colored contact lens wearer, which lenses we recommend for different occasions, and how to choose makeup colors that will complement your colored contacts.
Comment