Bring some of that scare-factor to your next costume in a pair of these 30 Day Nonno Red Colored Contact Lenses!
Featuring a blood red finish, these creepy contacts are worthy of any blood-sucker or Cosplay fan, so wear them with your best cape and slap on the fake blood for a spooky Halloween costume!
Whatever the occasion, these red contacts look awesome, so why not test them out in the daytime and give everyone the creeps?
The 30 Day Nonno Red Colored Contact Lenses are reusable so you can wear them time and time again for up to 30 days after opening, which means you're free to scare your friends throughout the entire Holiday Season- pretty neat huh?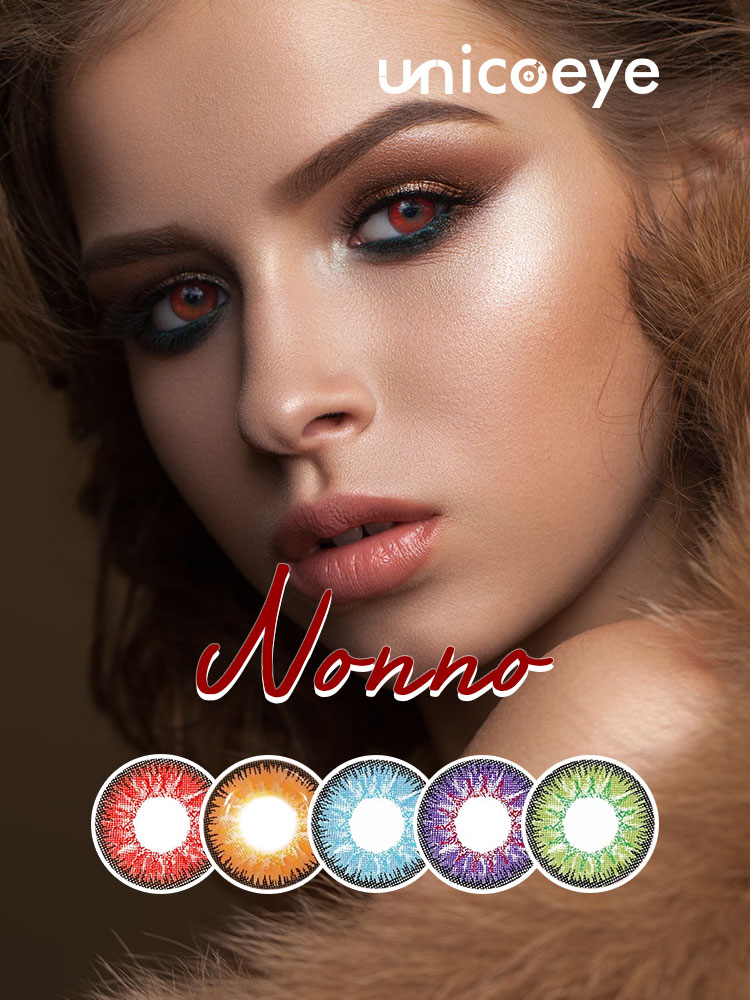 Designed to blend well with any natural eye color, even dark ones!
Material: HEMA
Color: Nonno Red
Item Type: Colored Contact Lenses
Lens BC: 8.8mm
Center Thickness: 0.08mm
Diameter: 14.3mm
Water Content: 38%
Replacement Cycle: 1 Month
Packing Specification: 1 Pair of Lenses
Prescription Power: 0.00~-6.00
Plano Lenses: If you do not require correction, please select 0.00 power.
Different correction for each eye: If you require a different correction for each eye, you will need to orders 2 boxes: one with your left eye correction and the second with your right eye correction. Unfortunately, we cannot open the original packagings and mix your prescriptions.
*Packaging Updating. New and old packaging will be shipped randomly.