What kind of blue eyes are you looking for?
🧡Why don't you try our Cherry Ocean contacts for a magical and vivid look?
🧡The blending turquoise can effectively enhance your eyes and make you gorgeous!
The 14.2mm lenses have a slightly dilated effect to make eyes larger without looking very obtrusive. Moreover, the lenses in a light crystal blue hue will make people look vibrant and fresh. If they're looking for a more natural and daily look, they can just try it.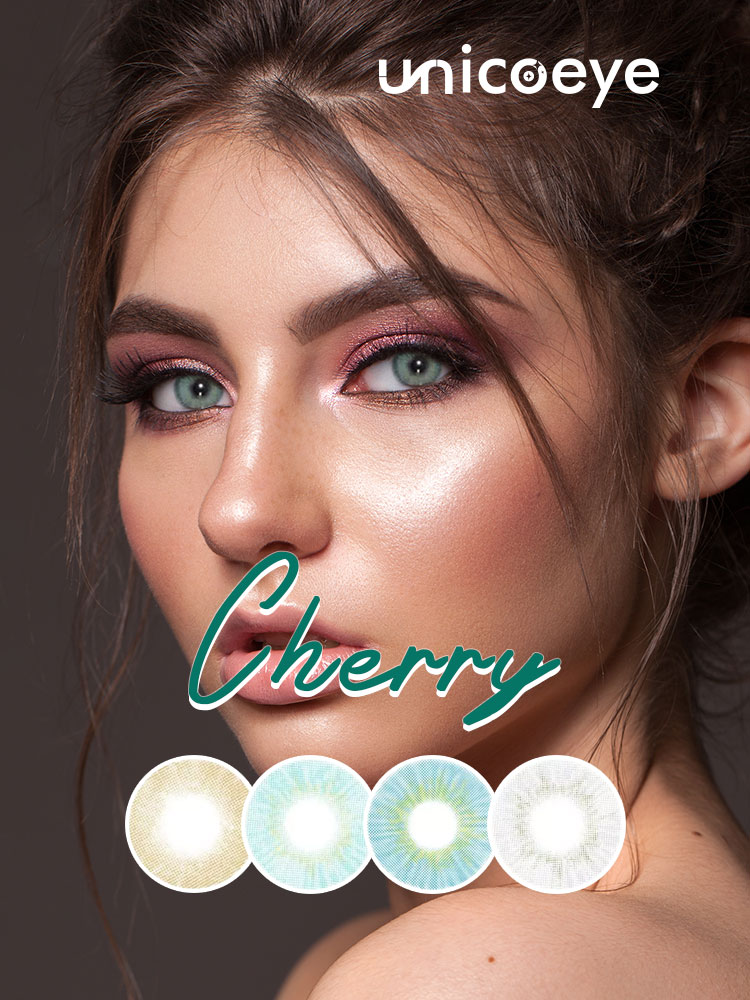 US Warehouse: Arrive in 2-6 business days. Area: United States ONLY.
Lenses with different eye colors will show different effects. Pictures for reference only.
Material: HEMA
Item Type: Colored Contact Lenses
Lens BC: 8.6mm
Center Thickness: 0.08mm
Diameter: 14.2mm
Water Content: 38%
Replacement Cycle: 1 Month
Packing Specification: 1 Pair of Lenses
Prescription Power: 0.00~-6.00
Plano Lenses: If you do not require correction, please select 0.00 power.
Different correction for each eye: If you require a different correction for each eye, you will need to orders 2 boxes: one with your left eye correction and the second with your right eye correction. Unfortunately, we cannot open the original packagings and mix your prescriptions.