Unicoeye Beauty Lenses: Celebrating Four Years of Excellence
Jun 11,2023 | Unicoeye® | Colored Contact Lenses
It's been four years since we started Unicoeye, and we can hardly believe how far we've come. Throughout the past four years, we've grown and evolved as a brand, but our commitment to providing top-quality beauty lenses has remained unchanged.
To celebrate our fourth anniversary, we'd like to extend a big thank you to our customers who have supported us along the way. To show our appreciation, we're offering exciting promotions :



We're also excited to share our brand story with you. Unicoeye was founded by a group of beauty enthusiasts who saw the need for high-quality beauty lenses that were both affordable and comfortable to wear. Our founders were passionate about helping people feel confident and beautiful, and that passion still drives us today.
Over the past four years, we've worked hard to create lenses that not only enhance your natural beauty but also provide unmatched comfort and durability. We're proud to offer a wide range of designs and colors that cater to every need and occasion, from natural-looking lenses to bold and bright colors that make a statement.
As we celebrate our fourth anniversary, we'd love to hear from you. What are your favorite Unicoeye lenses? How have they helped you feel more confident and beautiful? Join the conversation on our social media channels and share your experiences with us.
Thank you for being a part of our journey, and we look forward to continuing to provide you with high-quality beauty lenses that help you shine inside and out!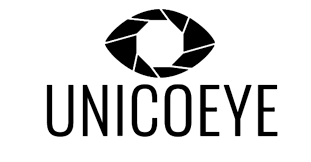 Official Website: https://unicoeye.com/


Comment